Location
Sonodé sarl is located in Saint-Pierre-Brouck (59630) in department Nord, bordering on department Pas-de-Calais, in the heart of what is considered the worlds best region for the production of chicory root, thanks to :
- The beneficial climat : moderate maritime climat, with lots of rain, and enough hot periods, ideal for the growth and the quality of the root.
- The quality of the soil, containing an ideal mixture of sand and silt
- The know-how of the farmers. For over 200 years the chicory root culture has been very important for this region, resulting in elevated technical knowledge and abundance of specialised machinery.
- The continuous support of seed producers and official bodies such as high schools and the organisation < Interprofession de la Chicorée >.
All these advantages combine to yield crops that are very consistent in volume and in quality year after year.
Implantation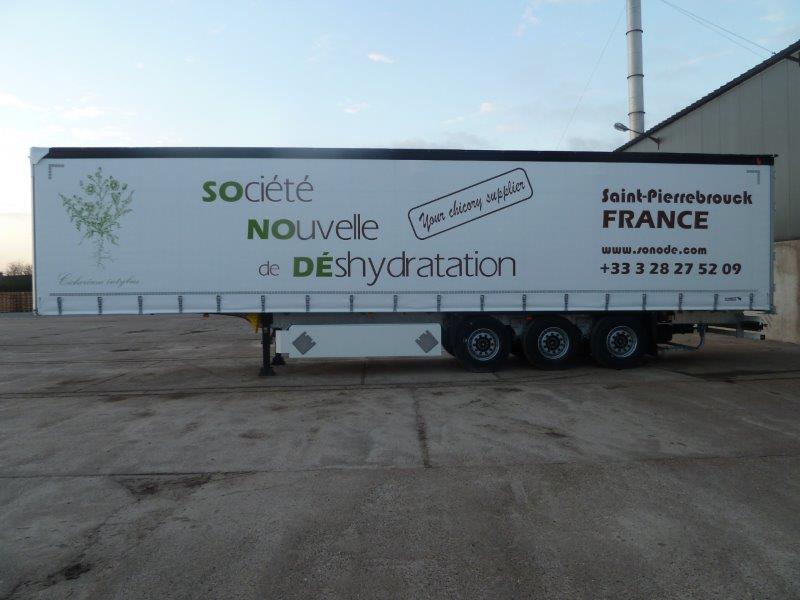 SoNoDé sarl is spread out over a 22 acre site, comprising :
- Office and weighbridge
- Installation for sample taking + sample analysis room
- 1.7 acres of concrete floor for reception of freshly harvested roots
- Production hall with 2 drum dryers
- 3 warehouses with total capacity of 9000 metric tonnes of finished product
- Hall for product conditioning and expedition preparation
- Expedition warehouse
- 2.4 acres of water, for washing the roots, and as reserve for the fire brigade
- 2.4 acre terrain for temporary stocking of sludge
- Sanitary installations and showers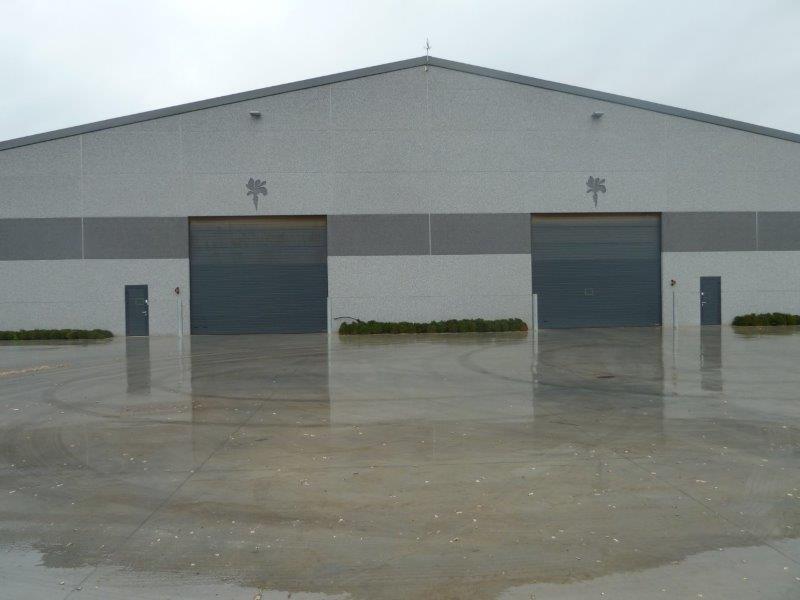 History SoNoDé
2017
Construction of hall for preparation of expeditions (grinding, sieving, packaging, palettising)
2016
Renovation of production hall and warehouse n° 1 FCA+ (GMP) certification
2013
Renovation of expedition warehouse + office
2012
Construction and inauguration of a 2400 m2 warehouse, with 6000 metric tonnes capacity, which brings the total stocking capacity to 9000 metric tonnes of finished product.
2011
Kristof Kindt becomes joint shareholder and manager
2010
Curt Landuyt becomes sole owner and manager. Acquisition of a 5 acre terrain for future expansion.
2004
HACCP implementation
2003
Installation of new root cube cutter
2000
Curt Landuyt becomes major shareholder
1988
Installation of cyclone and cooling system for the drum dryers
1976
Installation of a second drum dryer
1975
Installation of the last reservoir of the water purification circuit
1966
Sonodé sarl is created by fusion of concessions from 20 smaller dehydration companies
chicory, dehydration, dehydration of chicory, SONODE